Cragin & Pike Designated "Best Practices Top Performer" by the IIABA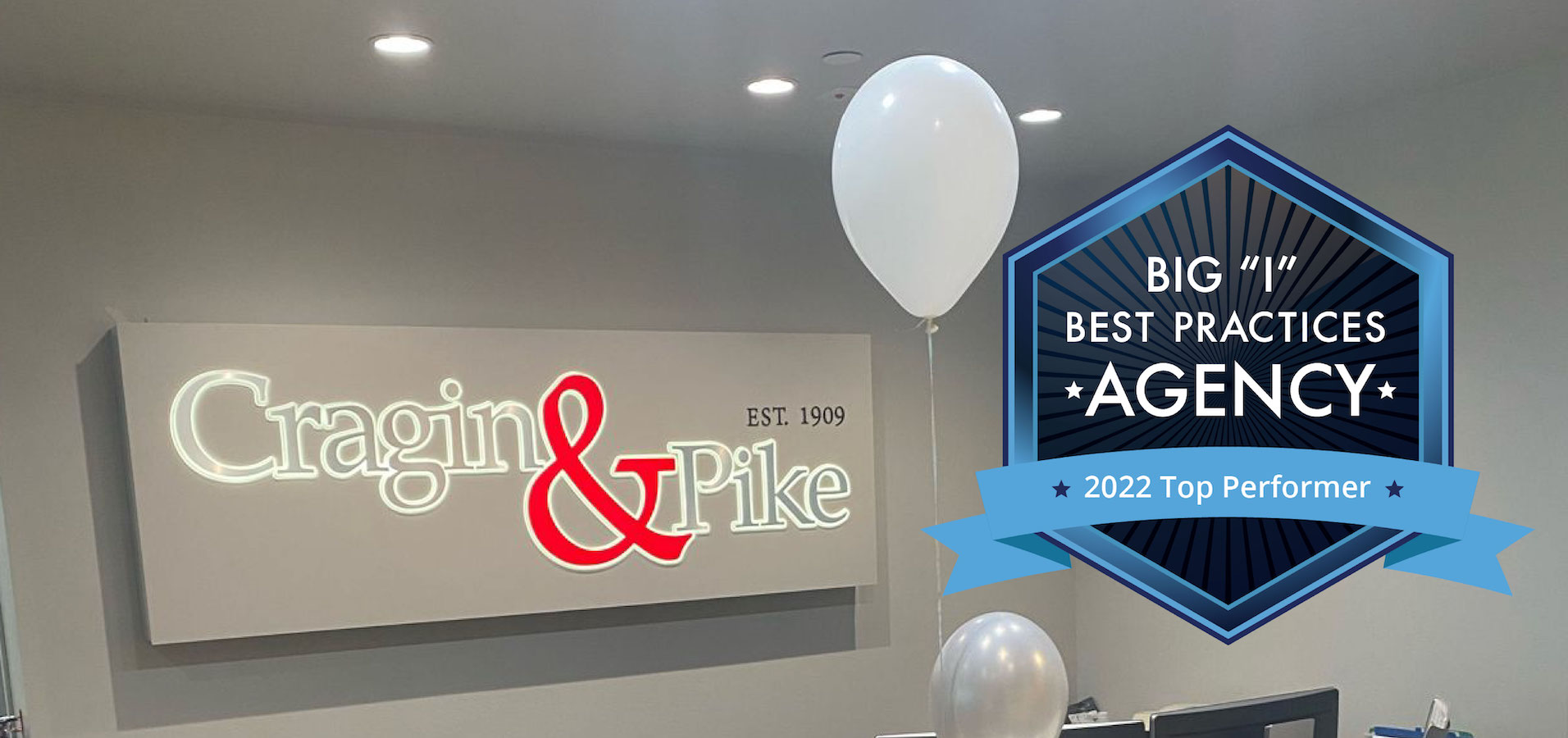 The Independent Insurance Agents & Brokers of America (IIABA or the Big "I") Best Practices Study group has named Cragin & Pike a "Best Practices Top Performer." The prestigious recognition places Cragin & Pike in an elite group of independent insurance agencies around the United States, and it earned the additional designation as the highest performing agency in its revenue category.
"We are incredibly proud to be named the top performer in the Big I Best Practices Study. It's a testament to the culture of our organization and most importantly, the hard work and dedication of our employees. We look forward to continuing to deliver exceptional products and services to clients," said Scott Kerestesi, Cragin & Pike CEO.
The Demanding Qualification Process
More than 2,600 independent agencies throughout the U.S. were nominated to take part in the annual study. Only 282 agencies qualified for inclusion in the 2022 Best Practices Study and just one Top Performer is chosen for each of the six revenue categories based on their performance metrics. The categories ranged from "Under $1.25 Million" in annual revenue to "Over $25 million" in annual revenues.
To qualify, a Big "I" affiliated state association or an insurance company must first nominate the agency, which then must qualify based on its operational excellence including outstanding customer retention, growth, stability, and financial management.
Selecting the Winners
Each year since 1993, the Big "I" and Reagan Consulting, an Atlanta-based management consulting firm, join forces to study the country's leading agencies in six revenue categories. The agencies comprising the study groups are selected every third year through a comprehensive nomination and qualifying process and awarded a "Best Practices Agency" designation. The selected "Best Practices" agencies retain their status during the three-year cycle by submitting extensive financial and operational data for review each year.
The Best Practices Study was initiated by the Big "I" in 1993 as the foundation for efforts to improve agency performance. The annual survey and study of leading independent insurance agencies documents the business practices of the highest performing agencies and urges others to adopt similar practices.
You Can Trust the Trusted Choice Brand
Founded in 1896, the Independent Insurance Agents & Brokers of America (the Big "I") is the nation's oldest and largest national association of independent insurance agents and brokers, representing more than 25,000 agency locations united under the Trusted Choice brand.
Trusted Choice independent agents offer consumers all types of insurance—property, casualty, life, health, employee benefit plans and retirement products—from a variety of insurance companies.