Minimize Risks – Maximize Solutions
At Cragin & Pike, we strengthen the success of your company by helping you develop a culture of people and processes that intrinsically lower your risks. We know we can't outrun every risk, but we can reduce the number of claims and help you prepare for what comes. We have your back.
Risk management, particularly loss control, begins at the top of any organization. Yes, it requires an investment but the costs of ignoring safety concerns and not having the right coverage can be far higher in the long run than any front-end savings.
Most small- to medium-sized businesses can't hire full-time risk managers which is why at Cragin & Pike offers a specialized team of Risk Management Consultants who can evaluate your business and provide cost savings solutions.
It's our job to pay attention to the details. Only then can we create effective loss control strategies that will result in fewer claims and often see your efforts rewarded with lower insurance premiums.
The actualized cost of a claim is typically 2.5 times what the claim value shows on paper.
If you've ever had to deal with OSHA, vandalism, equipment breakdowns, damage to your company reputation, or even a computer virus then you know the cost of a claim goes far beyond the initial damage. There are adverse economic effects that can occur after the claim including down time, damage control to the company image, and higher premiums.
Needless to say, it's far more cost-effective to prevent claims from ever happening.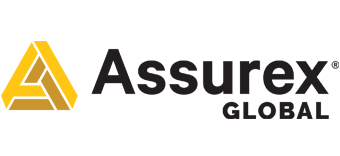 The Importance of Team Training and Assurex
We believe that the foundation for effective risk mitigation is education. Setting employees up for success should start on day one with proper safety training and access to resources that are relevant to your company.
As a thought leader in our industry, we are committed to continually educating ourselves so that we can better serve you. We have been designated as an Assurex® supported company which means we receive the latest updates on risk factors in a wide variety of industries. Our Risk Management Consultants then utilize this information to identify pitfalls and prevent accidents from happening.
Discover how our affiliation with Assurex can benefit you.
See Our Partnerships
Cragin & Pike is the ONLY independent agency in Nevada that has a dedicated Risk Management Department
Maybe that's why Las Vegas businesses have relied on our superior service and exceptional team for over 110 years.
Safety
If safety is a concern in your industry, Cragin & Pike has a team of safety consultants waiting to assist you. Consider us an extension of your safety department; a true advocate helping you develop your customized safety program. Our services include safety strategy, team trainings, developing safety data sheets, SMS management, assisting with safety meetings, and even handling interactions with OSHA. As your risk consultant, we are fully dedicated to your success.
Risk Identification
Our risk consultants are highly trained professionals who know how to identify any potential risks on your property and develop strategies that prevent loss. Along with regular site visits and draft recommendations, they make followup visits to ensure your team is on track.
Concierge Services
If a claim should occur, we become your champion by directly advocating on your behalf with insurance carriers, adjusters, legal counsel, and bankers. We are fluent in "insurance geek-speak" and know how to navigate within the system.
Because we are a local company, we are responsive to your urgent needs. Whereas some national brokers might take weeks to put boots on the ground when you have a problem, our team will be there within hours.
That's the kind of service we believe in at Cragin & Pike!
Contact Cragin & Pike