Join the Team
We've played a key role in the growth of Southern Nevada and beyond and we owe it all to the expertise and dedication of our team of talented insurance professionals. If you pride yourself on the care you provide, the relationships you build, and the power of your proficiency, you are perfect for our team.
Career Opportunities
Cragin & Pike is always looking for great talent. Even if you don't see an open position that matches your skillset, please send your resume to HRdepartment@cragin-pike.com.

Work for a Company that Truly Cares for its Employees
Our mission is based on building long-term relationships, providing incredible advocacy, expert guidance, and taking care of our clients. We invite you to bring your talent, skill, and knowledge to the Cragin & Pike team — let's build on our excellence together.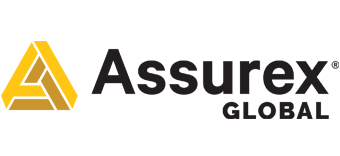 Partnerships that Make a Difference
Cragin & Pike is part of Assurex Global, an exclusive organization of the most prominent and reputable independent agents and brokers around the world. We enjoy worldwide partnerships, collaboration tools, and communications infrastructure that allows us to service accounts across the country with the same level of accuracy and service we provide to local clients.
Read More About Assurex
Diversity and Inclusion in the Workplace
Many of the greatest ideas and discoveries come from a diverse mix of minds, backgrounds and experiences, and we are committed to cultivating an inclusive work environment. Cragin & Pike provides equal opportunities to all employees and applicants for employment without regard to race, religion, color, age, sex, national origin, sexual orientation, gender identity, genetic disposition, neurodiversity, disability, veteran status or any other protected category under federal, state and local law.
Commitment to the Community
Our commitment to Las Vegas goes way back. In fact, our company is the oldest member of the Las Vegas Metro Chamber of Commerce and founding partner Peter Buol was the first mayor of Las Vegas.
Our current leaders serve on more than 35 non-profit boards and committees and our team's community outreach includes ongoing food and supply drives, charitable fundraising and event participation, an annual "adopt a family" campaign, and many other community-minded initiatives. We're proud of our team's generous spirit!
There are many other "perks" to joining the C&P team including a rich portfolio of employee benefits:
Employee Benefits
A generous paid time off program (new employees earn 15 paid days during the first year of employment and the accrual increases based on length of service)
Eight+ paid company holidays
An outstanding health benefits packing (including health, vision and dental) with choice of medical plans
Company-paid life insurance and long-term disability coverages
Annual profit sharing retirement savings plan
Voluntary coverages (identity protection, short-term disability, and additional life insurance)
Health and childcare expense flexible spending accounts (with company contribution)
Employee assistance program for you and your family—free, confidential and professional counseling and referrals for health, mental, emotional, legal, and financial questions and concerns
Educational assistance program
Paid employee development, licensing and certification, and continuing education
Competitive compensation
A national employee discount network
Ready to Join Our Team?
Email your resume to HRdepartment@cragin-pike.com.
Cragin & Pike is an equal opportunity employer and we participate in E-Verify in coordination with the Social Security Administration and the Department of Homeland Security.
Email Us Your Resume