Assurex Global®
Founded in 1954, Assurex Global is an exclusive Partnership of the most prominent independent agents and brokers around the globe. They are the world's largest privately-held risk management and commercial insurance brokerage group and as a Platinum Provider of Assurex Global, Cragin & Pike is positioned to deliver global insurance and risk management solutions wherever our clients need them.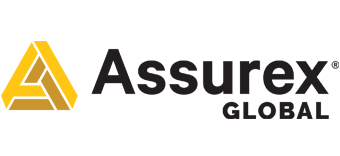 Why Work with an Assurex Global Partner Like Cragin & Pike
Independence
All Assurex Global Partners are independently owned and highly entrepreneurial in their approach to servicing clients. Appropriate decisions get made and strategic options provided. Cragin & Pike works with your best interest in mind.
Superior Local Service and a Global Reach
Due to Assurex Global's worldwide network, collaboration tools and communications infrastructure, all Assurex Global Partners are adept at servicing accounts across the globe with equal precision and localized service.
A Network of Expertise
Due to Assurex Global's collective bargaining power and very long record with carriers and industry influencers, Cragin & Pike makes sure clients receive the benefits of cost-efficient pricing and best-fit product offerings.
All for One and One for All
As a customer of an Assurex Global Partner, like Cragin & Pike, you have access to the expertise of 100-plus partners worldwide. We can solve any problem that comes our way. With so many partners by our side, we stay in touch with what's going on in the industry and keep abreast of best practices. We all have a shared vision and passion that is reflected in the care and service we provide, being accountable to each other and to our clients.


As a Trusted Choice® Agency, we have access to many different carriers whose commitment to quality service enable us to offer our clients competitive pricing, a broad choice of products, and exceptional advocacy.

Cragin & Pike Wins Best Practices Award for 2022


Trusted Choice: Nevada Independent Insurance Agency member, Cragin & Pike, Inc. were nominated to the IIABA Best Practices study for operational excellence. Each agency submitted extensive data and information that was scored in the six different revenue categories. The process is a time commitment for these agencies and is a tremendous benefit to the industry, allowing us to take a look "into the briefcase" of these successful agencies. Congratulations to the NIIA members on their achievement!