Artificial Intelligence in the P&C Insurance Industry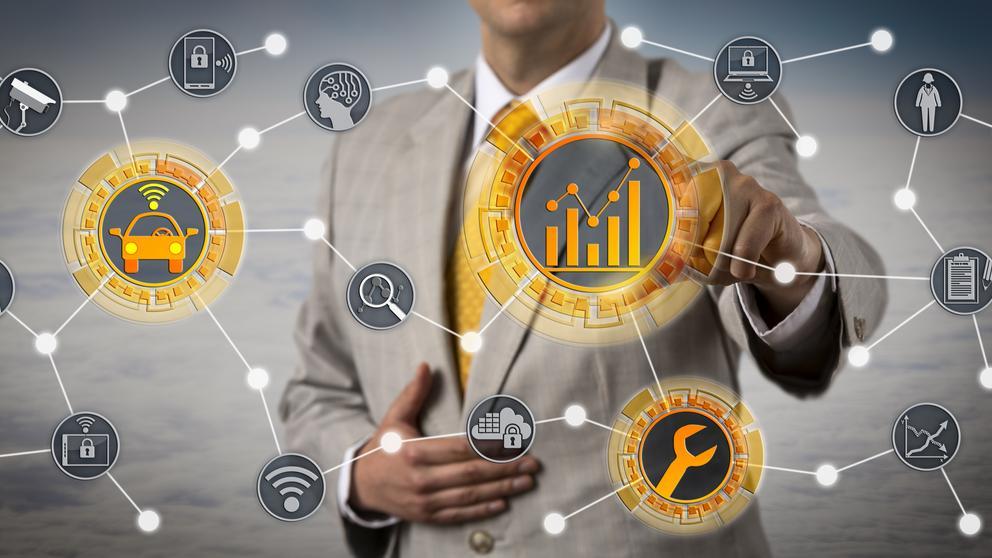 Artificial intelligence, commonly known as AI, is technology that enables computer systems to accomplish tasks normally requiring intelligent human behavior. Examples include information gathering, data analysis and decision-making. We use AI in many aspects of our lives — often without realizing it.
AI has the potential to improve the P&C insurance industry in multiple ways. It's currently being used in customer service, claims processing, underwriting and fraud detection.
For example, many insurance companies are investing in natural-sounding chatbots available 24/7 to give basic advice, check billing information and address common inquiries and transactions.
Different stages of the claims process can be augmented with AI to quickly assess the severity of damages and predict repair costs using historical data, sensors and images. Insurance companies have begun to harness AI to create better underwriting models and fraud detection methods.
AI can leverage big data to create more personalized services. It can help you target customers with more meaningful marketing messages and offer the right products.
Creates efficiencies
Ultimately, AI can make your life easier by automating processes. For instance, AI can automatically classify documents and records based on the type of insurance, policy, location, etc. Additionally, it can generate customized contracts, automatically filling them with customer information.
AI tools can also improve the buying experience for your customers. They want upfront, transparent information and that's what AI can provide.
Reshaping insurance
AI's underlying technologies are already being used in our businesses, homes, vehicles and wearables. Four core technology trends tightly linked with AI will likely reshape the insurance industry over the next decade.
Connected devices: Connected consumer devices (such as cars, fitness trackers, home assistants, smartphones and smartwatches) will continue to increase rapidly, joined by new categories such as clothing, eyewear, home appliances and shoes. All of the data generated by these devices will allow insurance companies to understand clients better. This will lead to more personalized pricing and gradually more real-time service delivery.
Robotics: In the next decade programmable, autonomous drones, self-driving cars, autonomous farming equipment and enhanced surgical robots will all be commercially viable. Additionally, 3D printing will radically reshape manufacturing and, by extension, the commercial insurance products of the future.
Data sharing: Various public and private entities will come together in the next decade to create ways to share data for multiple uses under a common regulatory and cybersecurity framework. For example, data from wearables and connected home and auto applications could be sent directly to insurance carriers.
Cognitive technologies: Cognitive technologies will become the standard approach for processing the large and complex data streams generated by insurance products and tied to an individual's behavior and activities. New product categories and engagement techniques will emerge in response to shifts in underlying risks or behaviors in real time.
Rapid advances in AI technology in the next decade will undoubtedly lead to enormous changes in the P&C insurance industry. If you focus on creating opportunities from all these new technologies, you'll be set to thrive in the coming years.
This content is for informational purposes only and not for the purpose of providing professional, financial, medical or legal advice. You should contact your licensed professional to obtain advice with respect to any particular issue or problem.
Copyright © 2019 Applied Systems, Inc. All rights reserved.