Cragin & Pike – Strategic Insurance and Risk Management Services
Cragin & Pike takes a proactive and advocate-based approach to provide strategic insurance and risk management services. We deliver customized, well-planned options with bottom-line impact by understanding our customers' needs and building strong relationships.
Why Choose Cragin & Pike?
RISK MANAGEMENT
Cragin & Pike is the only independent agency that has a dedicated risk management department in Nevada.
Maybe that's why we're one of the oldest Las Vegas companies with over 110 years of superior service provided.
EXPLORE FURTHER

We believe our role as your risk consultant is to protect what you have built, allowing you to focus on tomorrow's success.
If there's anything we've learned after 110 years in business, it's that there is no "one-size-fits-all" insurance policy. At Cragin & Pike, we are continually evolving and adapting to the emerging risks in business. There are plenty of insurance agents that can find the cheapest policy to cover the basics. That's not something we will do. We assume the role of your risk consultant, partner, and advocate.
Learn More on Cragin & Pike

Building & Leading Our Community
Being dedicated to a higher standard of excellence, our team actively serves our community. With many of our partners leading community boards, active engagement in philanthropic events, and our company's commitment to leading the Las Vegas community, we are fully engaged in our community.
SEE HOW WE ENGAGE
110 Years of History

Located in the HEART of Las Vegas, Nevada
We've been located in Las Vegas before gambling was legal in Nevada! With this kind of history, we have an incomparable insight into the needs and priorities of the clients we serve. As a local, we are responsive, available, and engaged.

Since 1909… the second oldest company in Vegas
It's been our privilege to serve the Las Vegas community for more than 110 years making us the most established insurance brokerage in Las Vegas. Now, we're busy planning the next century to come.

A rich heritage in the Insurance Industry
When you choose Cragin & Pike, you're tapping into our reputation as the firm-of-choice for many of Las Vegas' most successful entrepreneurs. Every business functions differently, so we meet each with a custom solution.
Explore our History
proud to be a part of
SHAREHOLDER PARTNER OF


INDEPENDENT INSURANCE AGENTS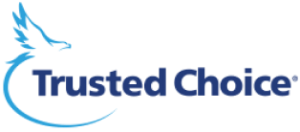 VOTED BEST TO WORK FOR

Learn More
Let's Get Started
Ready to create a customized plan to safeguard what you've built to ensure your future success?
We are a team of cohesive insurance and risk consultants, and it is our privilege to serve you.
Set up an Appointment