How To Educate Your Workforce About Benefit Offerings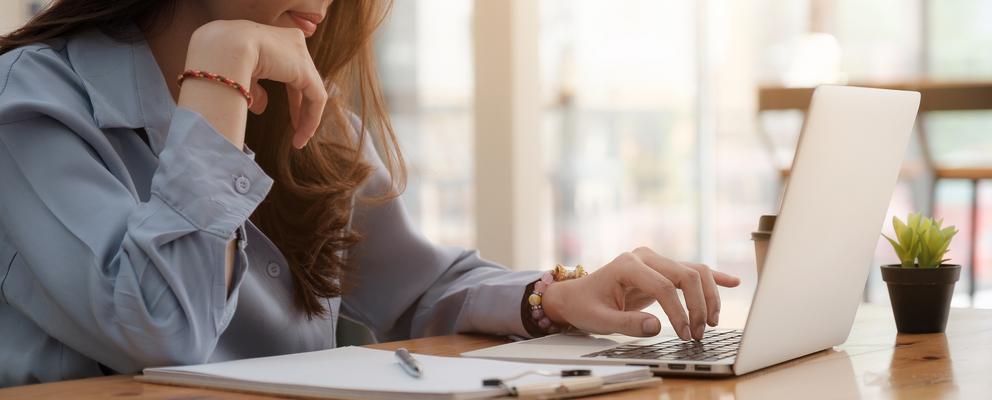 The ripple effects of The Great Resignation continue. About nine out of 10 employers are still having a tough time filling open roles, according to a survey by the Society for Human Resource Management (SHRM). With these challenges, though, come opportunities to evaluate and improve recruitment and retention strategies. You can start by paying close attention to employee benefits.
In fact, 23% of the employers that responded to SHRM's survey said they're currently offering new or increased benefits, discounts and incentives. And another 14% said they have plans to do so.
In theory, stepping up your benefits game to stay competitive sounds great. But it's only going to have a positive impact if employees know about your benefits and how to take advantage of them. Thus, it's important for employers to communicate the true value those benefits can deliver to employees and their families.
But before we get into how to develop a successful benefits communication strategy, let's take a quick look at some benefit trends that are likely top of mind for many employers and workers.
Benefit trends to watch
According to health data analytics software developer Springbuk, there are several emerging trends that will impact benefit offerings in the coming years. In its survey of more than 4,000 employers, Springbuk identified four:
Among employees diagnosed with COVID-19, average health care costs are higher for the first six months following diagnosis.
Specialty drug costs to treat conditions like migraines and inflammatory conditions continue to rise.
Telehealth resources are an important component that supports employees' mental and physical health.
"Point solutions" — features that can easily be accessed through online portals and applications — are essential for enhancing overall well-being.
Workers are also getting more serious about their financial well-being. According to a report by John Hancock, close to 90% of employees think it's important for their employers to provide financial wellness programs. The study also showed that workers are poised to take action to bolster their personal finances. This presents an opportunity for employers to get involved by offering financial wellness-related benefits.
There's also a strong business reason for addressing workers' financial stress. John Hancock found that 40% of employees claim they would be more productive if they didn't worry about personal finances.
The company's research also concluded that lost productivity and absenteeism due to financial stress are on the rise. According to its financial stress calculator survey, the cost of lost productivity and absenteeism was $1,918 per employee for the year 2019. That went up to $2,412 in 2021, an increase of 20%.
The report also revealed that workers are most worried about economic conditions, retirement savings, credit card debt, emergency savings and their overall financial situation. While 43% of workers feel they are behind schedule on retirement savings, many aren't increasing their contribution rates. The number of workers with credit card and student loan debt is high, too, at 51%.
With all of this data on their radar, organizations can reverse engineer their messaging in a way that resonates and prompts employees to act.
Where trends and messaging mesh
Now that we've identified some of the latest employee benefit trends, let's take a closer look at how to design an effective communication plan to educate your workforce.
Segal Benz, which specializes in employee benefit communications, published a report outlining several guidelines for a successful communication strategy:
Outline your business goals. This means making sure the goals focus on employee behaviors you can measure. Think in terms of "What [you] want employees to know, feel, and do," the report explains.
Identify your audiences. Come up with a few different employee personas based on characteristics employees may share (consider things like age, tenure, caregiving responsibilities and finances). Then consider what would motivate them to take advantage of your benefits given their personal circumstances.
Know what you want your target audience to do. Identify the purpose of a specific communication, and then you can tailor your message to entice the audience to take action.
Map out a multichannel approach. The right timing, channel and number of communications will vary based on how the intended audience prefers to be reached. While some audiences may get more out of a town hall event, others might respond better to an email campaign. The sooner you identify which channels are most beneficial for your personas, the closer you'll be to reaching your communication goals.
Determine how to measure progress. Establish some key performance indicators to gauge success. These might include email open rates and click throughs, how much and how often employees use online benefits portals, or attendance rates at benefits webinars.
Leave room to iterate on your process. Given the annual nature of benefits, take time to figure out where your employees need help. This will help ensure your communication strategy stays focused on addressing key issues that are important to them.
And remember, there is no one-size-fits-all approach for every organization or communication cycle. By measuring your progress against your stated goals, you'll be in a better position to pivot your strategy if necessary.
Brand your message
Once you have a solid communication strategy, Segal Benz says to address your benefits brand. This means treating your benefit communications as you would marketing for the products or services your company offers. Make sure the overarching message:
Aligns with your overall brand in terms of the look — think font, company logo and corporate colors contained in the brand palette
Is consistently represented across communication channels and platforms
Some organizations may opt to develop a unique benefits brand identity. In that case, enlist the guidance of your internal marketing team or an outside consultant.
Design a dedicated website
From there, think about launching a benefits website. This can be as easy as securing a domain with the word "benefits" following the company name. There are a few advantages to establishing a dedicated benefits website:
When you have a unique URL for benefits you are essentially designing a benefits ecosystem to easily track visitors and curate resources for your employees and their dependents to access.
It's an economical way to cut back on printing costs and showcase benefit offerings to potential hires.
It makes information easily accessible for spouses and job candidates. If benefits information is only posted to an intranet, spouses and job candidates can't generally access it.
Segal Benz also recommends making sure the benefits website is located outside the organization's firewall and is optimized for viewing on desktops, mobile phones and tablets.
Once the website is set, Segal Benz suggests creating a kickoff campaign to drive traffic. Think of ways to consistently communicate with your audiences so you can establish the website as the go-to place for all things benefits-related.
With these foundational elements in place, you'll be well on your way to launching a successful campaign. But to get the most out of your efforts, you'll need to set up a feedback loop.
Solicit feedback
True success comes from employing additional marketing tactics to perfect your work. Ask your audience whether they think the information you're providing is helpful. Are they confused by anything? Would they like to see the information conveyed in a different way? For example, rather than reading about a benefit generally in a newsletter, maybe they'd like an additional Q&A session with a benefits representative so they can get their specific questions answered.

Segal Benz cautions organizations not to diagnose issues without getting feedback from the workforce. It gives an example where a company assumes its wellness program is underperforming because of the steps required to complete enrollment. The company toils away to revamp the process only to learn that the underlying reward being offered wasn't enough to motivate employees to participate.
The key takeaway is to think like a marketer. Put stock in surveys, interviews and focus groups so you can determine what's working well, what isn't and why.
Pay attention to format, structure and cadence
When drafting benefit communications, ask yourself:
Is the communication easy to scan, listen to or watch? Does it grab the audience in less than eight seconds (the average amount of time it takes for a person to tune out)?
Does it include terminology that may confuse people with limited benefits knowledge?
Is the call to action clear?
Does it clearly explain the value the audience will receive when they take advantage of the benefit?
Is the right mix of marketing channels being used (think newsletters, health fairs, tip sheets, webinars, infographics, benefits website, decision-support tools, text messages, etc.)?
Also consider how often the audience is being exposed to benefit communications. Segal Benz notes that multichannel communications used throughout the year tend to be more successful than those that are just sent during open enrollment.
Know what's important to your employees
Whatever benefits you offer, make recognizing and responding to employees' changing benefit needs a priority. Research by health savings account administrator HealthEquity shows a strong correlation between employee satisfaction and organizations that have made positive updates to benefit offerings during the pandemic.
When you're able to show that your organization has a finger on the pulse of what's important to employees, you'll be in a greater position to attract and retain top talent.