Tom Burns Named Trustee of the Year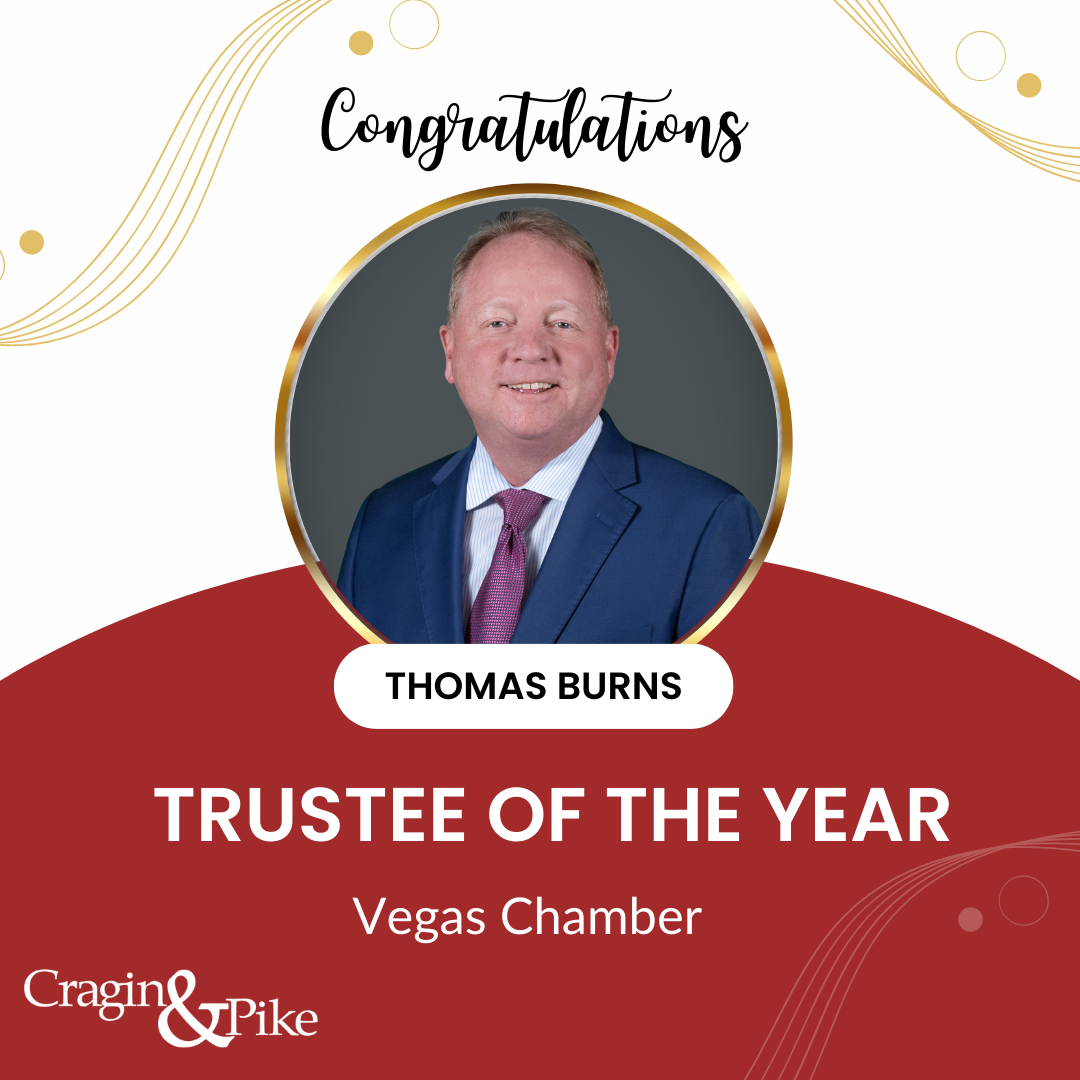 Tom Burns was honored as one of three Vegas Chamber Trustees of the Year for his many contributions to the Vegas Chamber. The award was announced at the Vegas Chamber's Annual State of the Chamber and Installation Luncheon on Friday, December 9, at Wynn Las Vegas. Tom served as Vegas Chamber Chairman during one of the most challenging times – 2020, the COVID year.
Under Tom's leadership, the Vegas Chamber distributed State grant dollars to several small businesses and non-profits that were negatively impacted by COVID. Additionally, the Chamber hosted several webinars with state leaders to give businesses access to timely and invaluable information to help them survive, understand COVID policies, and access resources.
"Tom Burns was relentless, and really stepped up for the Vegas Chamber and our members," said Mary Beth Sewald, president and CEO of the Vegas Chamber. "Even though businesses in the community were hit hard, Tom was instrumental in the Chamber's ability to help our businesses."